What They're Saying…
---
"I really enjoyed working with you; I truly have the idea that we understood each other and were both aware of the details that mattered. (The owners) have had a great time and complimented me on a perfect event. This also goes out to you, thanks to confidence in each other and the pleasant cooperation we've managed to meet all their wishes. I really look forward to setting up the context for the 2006 Client Party."Jeroen Hagelstein, corporate event planner for Allseas
2005 Client Party for OTC conference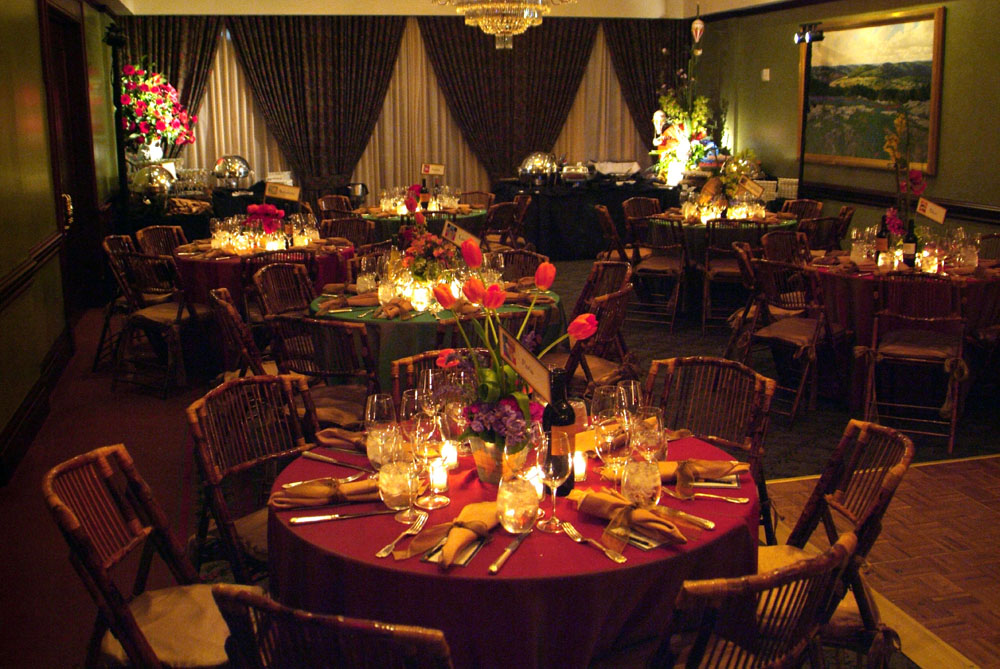 "I think I've already used every superlative in the book!! Thank you again for making our party so phenomenal, for your diligence, expertise and just for being such a pleasure to work with!!!" Julie Stein – 2009 Milestone Birthday Celebration

"…I finally have time to express my thanks to you for a perfect weekend. You made all of our dreams come true! I never imagined our evening would be so beautiful, meaningful, happy, spiritual and unforgettable. I can never thank you enough for your expert professional skills and your calming ways." 
Debbie Bootin, mother of the bride – 2010 Houston Wedding
"You are really amazing at what you do. I work with so many event planners in DC and you are the best. You go over and beyond what is required. You have such an amazing "anything is possible" attitude, which is so hard to find. I really would like to thank you from the bottom of my heart for making the most important day of my life truly magical. It wouldn't have been possible without you."Amy Combs– 2008 Houston Wedding
"I don't even know where to begin to thank you for all your help in making this weekend so special for us! It has been a pleasure working with you and you did such an amazing job! We have been getting compliments all morning on the party and synagogue."
Cari Brandt– 2008 Bat Mitzvah
"When I originally met with you, I thought I had done most of the legwork and could do this myself. I had the photographer, the place, the DJ, etc. There are no words to describe just how wrong I was and how much I did need your help. Everything went so smoothly in ways that people, myself included, probably don't come close to understanding — all of the behind the scene things that people often don't notice when they go well, only when they go badly. The touches, like something as simple like matching the ties of the waitstaff to Arielle's blue color, when I never asked you to do it and you never remarked on it – you just did it. Or making sure Mr. Peeples had a second line for our valet, again something that never would have occurred to me. Or all of the many things you told me we had to do that made me say to myself – "I never would have thought of that." I could go on and on but you know what you do and why people like me need your expertise. I am forever a fan of yours and will recommend you to anyone who asks, not that you need my endorsement. Thank you, thank you, for doing such an outstanding job." Sharyn Feller Harris 2014 Bat Mitzvah
"Thank you so much for your help in making Kellen's wedding celebration so personal and memorable. It really was spectacular, amazing and…simply perfect! You are absolutely "The Best" and we could not have done it without your guidance and thoughtful touch. We are blessed to have found you and I will always remember this time in our lives. Thanks for everything – especially the many smiles you put on Kellen's face."
Tina Shults, mother of the bride – 2012 Houston Wedding
Thank you for EVERYTHING! You are truly amazing. Thank you for all of your hard work, support and patience. We couldn't have done it without your! Thank you for putting together an amazing wedding. It was a magical weekend and it surpassed every expectation.
…Kelly Eisenman Unger – 2010 Houston Wedding
…my sincere thanks once again for all you did to make Kyle's Bar Mitzvah such a memorable success for all!! I literally could not have done this without you – your organization, attention to detail and creativity made this so easy and fun for me. I am most appreciative of your relationships with your vendors because I know that makes it so much easier for us all….From the bottom of my heart – thanks for everything.
…Julie Stein – 2011 Bar Mitzvah
Thanks so much for all that you did for me. You were way more than my wedding planner. I would never have had such a great weekend without you. I have never had someone say to me "I'll take care of it" and know with such certainty that they would. …Now I have great and heart warming memories of an awesome weekend—thanks to you.
…Dr. Tracey Samuels, Bride – 2005 Houston Wedding

The party was an absolute success – everybody (clients and colleagues) told me that this was the best HCP ever. Also (the owners) were very enthusiastic about the event- they had a perfect time. Everything was perfectly organized and the location looked marvelous. So thank you for the perfect organization of this edition.
…Jeroen Hagelstein, corporate event planner for Allseas – 2006 Client Party for OTC conference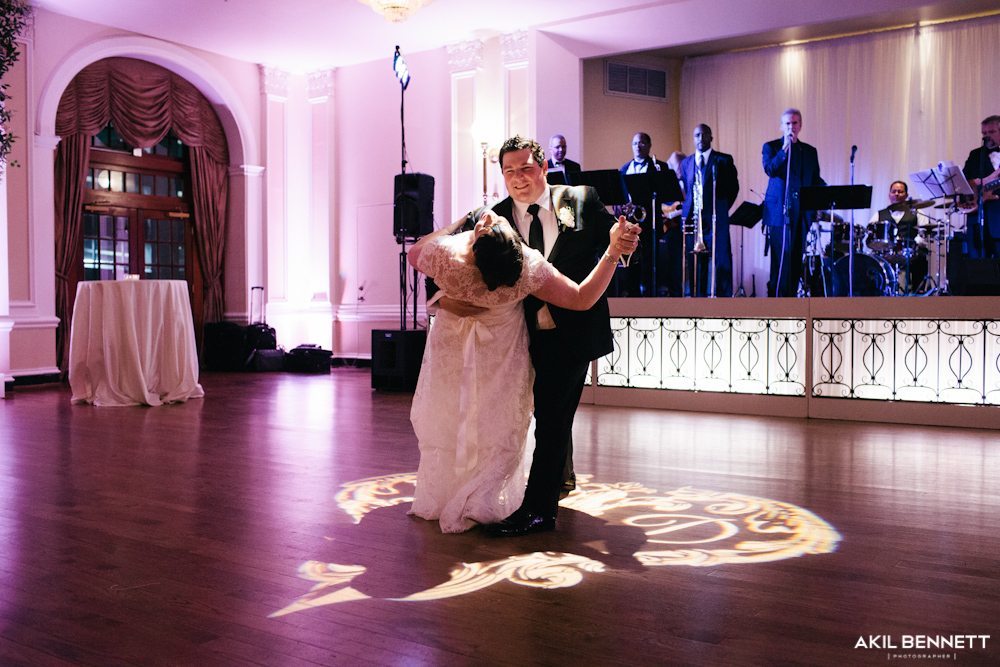 I think you were amazing and I will recommend you to everyone. I love how resourceful, organized and tedious you are – a perfect fit for me. Thanks so much for everything. The wedding was just perfect!
…Courtney Lewis – 2006 Houston Wedding
All I can say is WOW!!! We have been getting calls from everyone telling us it was the best party they had ever been to. I can't thank you enough for all of your efforts and those of everyone involved.
…Oscar Pedraza, 40th Birthday
THANK YOU!!! And that doesn't begin to say it. I think that this event and the way you put it together will enrich our relationship to our daughter and involve us in her future. Your sensitivity and the exquisite, detailed planning of this event impressed even her new in-laws, and pleased my husband to no end. What a wonderful way to start married life—so lovely! Thank you with my whole heart.
…Jacquie Katz – Mother of the Bride
Everyone said it was great – and once again you out did yourself.
…Kim Boaz, EBS Solutions – Annual Client Open House
Everything was perfect! It was so nice to actually "enjoy" the party. I have been receiving so many comments. So far, they are saying it was the best ever…..food was great…the ball room was beautiful, location, loved the casino, etc. A few even commented that I looked to be enjoying myself and that it was the way to go. Thanks so much Traci.
…Tiffany Hines, Carter & Burgess – 2005 Corporate Awards Dinner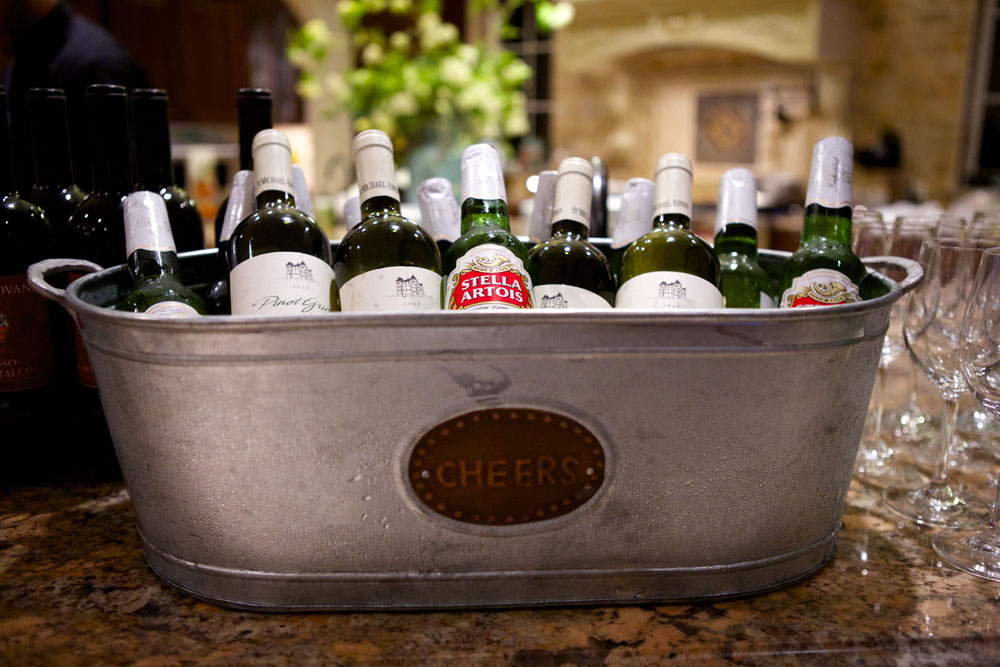 Traci: It looked wonderful and I've heard only terrific comments about the entire evening. Once again, you have outdone yourself!! We are so pleased to know that you are willing to take us on another year. Again, many thanks for your fine efforts. I think this was the best one yet!!
Kudos to you – ditto to what Karen said, you have outdone yourself again. It was very elegant and have heard so many good comments; such as this party was very classy…very elegant…the food was good…the music was good, etc., etc.
We look forward to working with you next year. Thanks so much for your hard work!!!!
…Karen Hon & June Carroll, CRI – 2005 Holiday Party
Thank you for making the wedding work despite the rain and other logistical challenges. I heard rave reviews for flowers, food and the band — in that order! We got the baraat out as well. From our side, I am sure we can think of many things that did not go the way we had planned, but from the guests' point of view, this wedding was a 100% perfect production. At the end of the day, this is what we dream of. Thank you for all of your hard work and leadership under extreme pressure and unpredictable weather.
…Renu Khator – 2014 Wedding
Thank you so much AGAIN!! Everything was absolutely PERFECT–it was even better than we had hoped or dreamed. You were incredible–thanks so much for helping with the details and for allowing us to enjoy our big day. I have to say, that was the best wedding we've ever attended (OK, I KNOW it was OURS, but still, it was amazing!!). Our guests have not stopped talking about how fabulous it was–how the attention to detail was wonderful and so personal. That was all thanks to you!! Thank you, thank you, thank you!!
…Dr. Dominique Isenhower – 2006 Houston Wedding
We have used Traci since we met her while she was still with Melange Catering for my sons bar mitzvah and have used her since she started her own company for my daughter's bat mitzvah, numerous dinner parties, and now for our eldest daughter's wedding next memorial day weekend. She also helped me personally when I chaired the jcc children's scholarship ball a few years ago. We have also referred her to numerous friends who have used her for B'nai mitzvah celebrations and weddings of all sizes.
I cannot say enough about her professionalism, creativity, attention to detail, and devotion to the specialness of the event for the family. Unlike others we have come across in this industry Traci does not lose sight of the fact that even though she has done thousands of events, this is your very special occasion.
…Patti and Dan Steiner – Wedding, 50th Birthday Party, Rehearsal Dinner & Daughter's Bat Mitzvah
As detail-oriented as I am, it was very important to me that you were more focused on the details than I. Relying on you for answers and guidance in the days leading up to our wedding proved to be the best "therapy" during times of stress. I don't trust easily, but your professionalism and leadership put me at ease from the beginning. You listened to my wishes and showed me how to incorporate them into the planning, without ever pushing me to make a decision that I did not feel comfortable making.
Our wedding turned out to be a dream wedding – reflective of our personalities and desire to host a great celebration with our family and friends. We still receive complements – our guests had the most fun, thought the food was outstanding, and the band was rockin'. They loved the design and color infused throughout the details. Everyone looks so happy in the photos, so I know they really did have a great time. It was a great way to start our marriage – with happiness and well wishes all around us.
…Melissa Williamson Meyer, Bride – 2005 Dallas wedding